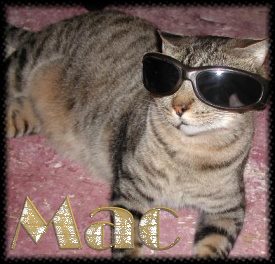 Mr.McTavish,Dec.18,2001-July 16, 2003.
Click on his picture to view his memorial.
All the angels above
greeted the newcomer with open arms,
Heaven, we know, just got a little nicer.
Dis is in memory ub Mac, aka Mr. McTavish, my bes' fren ebber, who went to de bridge, we wurked unfur cuffur & had lots ub gude timez, I miss mew, Mac.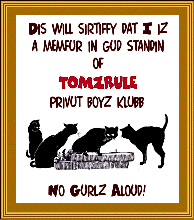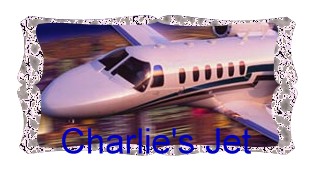 Dis my jet I use fur Da Agency bizness, & to rescue budz frum alienz!