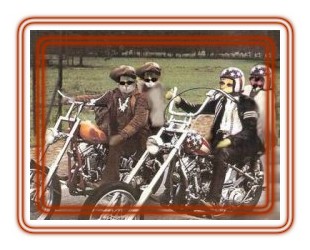 Dis beez Mac & me in de Desfurrados club,
wurkin' unfur cuffur, we iz de cute couple
on de left side, I iz de cute gurl on de bak ub de bike!
My unfur-cuffur name wuz "Peggy Sue!"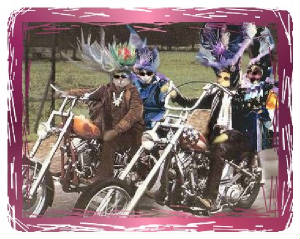 Dis iz Mac & me, (wif my bud, Dragon & BeBeast,)
unfur cuffur fur Mardi Gras, in Mew Orleans.
Click on de pic to go to de Desfurrados.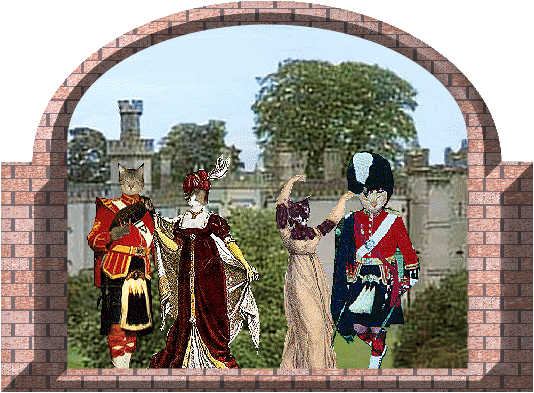 Dis beez Mac & me , unfur cuffur ,
fur de Mardi Gras ball, we de couple on de left.
(dat Dragon & BeBeast wif us)